Hair Issues
The look and feel of your hair says a lot about you. Your hair style is reflection of you and your personality. Not everyone has the same hair issues, but many problems have common factors.
In this section of tips, you'll learn about the different types of hair loss and how to treat them. There is also information about dandruff, which is one of many problems that many people deal with.
Tips, Tricks, and Answers
The following articles are available for the 'Hair Issues' topic. Click the article''s title (shown in bold) to see the associated article.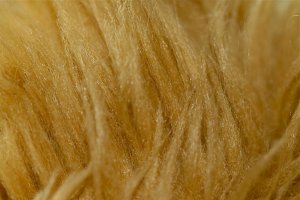 Causes of Hair Loss
Because any deficiency in nutrition typically shows first in hair loss, it is a good idea to seek medical advice if you develop significant hair loss. And while there are many causes for hair loss, it is wise to recognize the reason for yours, and to prevent the cause or seek treatment for hair regrowth.
Treating Dandruff
Affecting people worldwide, with no distinction to social class or region, dandruff can be damaging to self esteem and cause severe itching and flaking. Speak with your doctor to find the correct treatment for your level of dandruff, or try an over-the-counter product that works for you.
Treating Female Hair Loss
Since the beginning of time, a woman's hair has been hailed as her crowning glory. Most times, women define who they are as far as their beauty and appeal are concerned. It is little wonder that female hair loss can be upsetting. Treating female hair loss begins with a visit to your doctor to discuss your overall health, and to decide a course of action.
Treating Male Hair Loss
If you are predisposed to hair loss, you do not have to simply accept your fate. There are many options available to treat male hair loss, including custom hair pieces and weaves. Whichever option you choose, be patient until you see results, and if you don't like the results, choose another option.
Treating Male-Pattern Baldness
Success treatment of male-pattern baldness greatly depends upon early intervention. Begin treatment with an FDA approved product, upon recommendation from your doctor, as soon as you notice more than usual hair loss.