Health Indicators
If you are eating right and exercising regularly, you might think that you don't need to worry about health problems. Many problems, such as diabetes and cancer aren't always caused by poor health habits. Fortunately, you can detect some of these issues early by listening to your body and paying attention to health indicators.
Routine lab tests, including blood sugar and cholesterol, can often detect potential health problems. The tips in this section will give you the information you need to keep your blood pressure under control the natural way.
Tips, Tricks, and Answers
The following articles are available for the 'Health Indicators' topic. Click the article''s title (shown in bold) to see the associated article.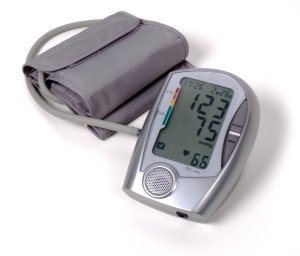 Controlling High Blood Sugar
Whether you are currently diabetic, or simply afraid you may become diabetic, learning methods of controlling high blood sugar is a very good idea. While this may seem like a difficult task to accomplish, it really isn't all that hard. Just follow a few guidelines.
Lowering Blood Pressure Naturally
If you suffer from high blood pressure and wish to avoid medicinal treatment, it is easy to lower your blood pressure through natural methods.
Warning Signs for High Blood Pressure
High blood pressure affects millions of Americans, but because there aren't many reliable symptoms to point to a problem, it can go undetected for years. If you think you might have high blood pressure, don't wait to consult a doctor.
What is Hypertension?
While hypertension may be a surprisingly common problem in the world today, many people don't really know what it is. So what is hypertension? Keep reading to find out what it is, the causes for it, as well as some possible treatments.