Diet
Dieting is something most people will do at least once in their lives. Finding in time to exercise is difficult by itself, but losing those extra pounds can seem next to impossible for some. Fortunately, there are a number of diet regiments available to help you achieve your goals.
The tips in this section will give you information about several popular diets including the Atkins Diet, Jenny Craig Diet, and the Slim-Fast Diet. In addition, you'll find some great tips about eating healthy while you are on the go and what you should do to prepare yourself to lose weight.
Tips, Tricks, and Answers
The following articles are available for the 'Diet' topic. Click the article''s title (shown in bold) to see the associated article.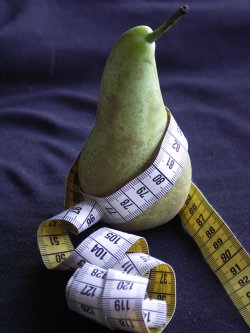 Atkins Diet
Have you heard about the Atkins Diet but don't know what it is? Read here for more information on this weight loss program.
Dieting for a Healthy Heart
The heart is an amazing muscle-unfortunately; we don't always give it the respect it deserves when it comes to taking care of it. Heart disease is the leading cause of death for both men and women. This doesn't have to remain the case, however, if people would habitually follow a heart-healthy diet.
Eating Healthy while On the Run
Eating properly when you're away from home can be a challenge, but you may find that it is entirely manageable even for someone with your hectic schedule.
Gastric Bypass Surgery
Not sure what a gastric bypass surgery entails? This article gives you a mini-lesson on what your body will be going through.
Health Food Stores
Want to live healthier and have a healthier diet? Try buying your food items at a health food store. Unlike normal grocery stores food that are purchased at health food stores are fresher natural and organic.
Healthy Dieting
Maintaining a healthy diet has both immediate and long term benefits. By taking small steps every day you are ensuring a happier future for you and your family.
How Long Should You Stay with a Diet?
If a diet is something you can't see yourself doing for many years or the rest of your life, maybe it's time to rethink the diet. Any fad diet that promises fast results will likely result in weight gain after returning to previous eating habits. Only a lifetime of healthy eating choices and physical activity will result in long-term weight loss.
Jenny Craig Diet
Are you looking around at options before you choose a diet? Read here for more about the well-known Jenny Craig diet.
Lose Those Lingering Pounds
Most of us know what it's like...those last few pounds just won't come off, and you're stuck wondering if they'll ever come off. Here are some suggestions that can jolt you back into weight loss.
Nutritious Eating Habits For Healthy Skin
If you want to have healthy skin, improving your eating habits is one of the best ways to accomplish this goal. Healthy looking skin is more easily accomplished by focusing your diet on healthy foods that fuel your body and deliver essential nutrients. Here is some key information to keep in mind as you work towards blemish free and radiant skin.
Preparing Yourself for Weight Loss
Weight loss is as much a mind game as a physical one. Get yourself mentally ready and you'll be thin in no time!
Slim-Fast Diet
Trying to figure out the best way to lose weight? Read here for more information about the Slim-Fast diet.
South Beach Diet
Are you exploring diet options because you want to lose weight? The South Beach diet focuses on replacing "bad fats" and "bad carbs" with "good fats" and "good carbs."
Weight Loss Surgery
Weight loss surgery can be the miracle that gives new life to people suffering from obesity. Understanding the four surgical techniques available will ensure better outcomes and satisfaction from this life-changing procedure.
What is Bariatric Surgery?
Bariatric surgery has emerged as one of the cutting edge treatments of obesity. This surgical option, along with a healthy diet and regular exercise, can help morbidly obese patients lose the weight that is negatively impacting their health. However, all surgeries carry serious risks that should be evaluated and taken into consideration before a decision is made.