Asthma
Asthma is a relatively common condition that causes breathing difficulties. Many people, including children, have spent countless hours at the doctor for treatment and altered their lifestyles to compensate for this illness.
The tips in this section are full of information about asthma and how to deal with it. You'll find tips about asthma attacks, using an inhaler, the types of asthma, and how to help your child deal with the condition. There is also information about the causes of asthma and what you can do to treat and prevent an attack.
Tips, Tricks, and Answers
The following articles are available for the 'Asthma' topic. Click the article''s title (shown in bold) to see the associated article.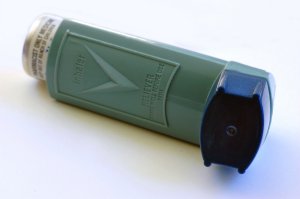 Allergy Induced Asthma
One of the more common forms of asthma, is the type that is caused due to allergies. However, to truly understand allergy induced asthma, you need to understand the basics. The most basic of all in formation in something like this is of course the symptoms, and a few other bits of information.
Asthma in Children
Asthma currently affects more than 8 million children in the U.S. Since many young children aren't able to understand what is happening to them when asthma symptoms or attacks occur, it is the responsibility of their parents or guardians to help them treat their asthma, and to try and prevent attacks from occurring in the future.
Asthma Medication
Asthma is a rather problematic respiratory illness that can require specialized medication to deal with. If you, or someone you know, has to deal with this problem, then make sure that you know what your options are in asthma medication. Here is some helpful information that you can use to make a more informed choice.
Asthma Prevention
With an increase in asthma cases in the United States it is important to understand how you can prevent your children and others from being affected. This article discusses methods of prevention that are simple and effective.
Asthma Remedies
It can safely be said that asthma is not something anyone really enjoys. While there is the medicine in place to help treat it, there are also a few asthma remedies that you can use to make life a little easier. You will be amazed at what some of them are.
Dealing with an Asthma Attack
Having asthma may be difficult, but it doesn't have to be completely miserable. Get your asthma under control with these suggestions.
Foods That Make Asthma Worse
There are a variety of foods that should be avoided if you or your child has been diagnosed with asthma. Watching what you eat will not only help ward off asthma attacks but will leave you feeling more healthy all around.
Helping Children with Asthma
Properly educating children with asthma will help them to understand the necessary steps they must take to protect themselves if they have an asthma attack. Children should also be educated regarding the nature of the illness so they can explain it to their friends and feel normal.
Living with Asthma
Have asthma? There are different kinds of asthma and a few kinds of treatments that will help you out.
Natural Asthma Treatments
For those who suffer from asthma and wish to supplement their traditional medicinal treatment there are a variety of options. Natural treatments allow you to feel more in control of your asthma.
Pediatric Asthma
Anyone who has ever known someone that has asthma can attest to just how debilitating this respiratory disease can be, when it is in a child it can be even more so. Dealing with pediatric asthma is entirely possible, as long as you know the triggers, and common signs.
Recognizing an Asthma Attack
Recognizing symptoms of an asthma attack can help protect you or your child from serious respiratory complications. Be sure to speak to your doctor if you or your child experience any of these symptoms.
Surviving an Asthma Attack
For those who live with asthma, asthma attacks can be quite unnerving. Understanding what asthma is and how to handle an attack can bring reassurance.
Symptoms of Asthma
Asthma is a particularly distressing, and debilitating, respiratory ailment that can put a serious crimp in your lifestyle. If you are worried that you, or someone you know, may have this illness, then you will want to know what the symptoms are. Here are a list of symptoms that you can compare with, and then you will know whether or not you should see a doctor.
Treatment for Asthma
Asthma keeping you down? Don't let it put a crimp in your lifestyle. There are quite a few treatments for your condition.
Types of Asthma
If you or a loved one has recently been diagnosed with asthma, it is important to understand the differences between each type of asthma so that asthma attacks can be avoided. Depending on the type of asthma you have, you will be able to better control your symptoms.
Using an Asthma Inhaler
For those who have been diagnosed with asthma an inhaler can be a crucial life saving tool. For those in fear of anaphylactic shock this tool can also be just as useful.
What Causes Asthma?
Asthma is one of the most frequently diagnosed chronic illnesses. This article discusses what causes it.
What is Childhood Asthma?
If your child exhibits symptoms of asthma they may in fact have childhood asthma. Although asthma is incurable there are a variety of ways to control it.
Will My Child Grow Out of Asthma?
If your child has recently been diagnosed with asthma, you may be wondering whether they will ever recover from it. Science and studies indicate that although asthma is incurable there are a variety of treatment options available.