Exercise
Exercise is an important part of a healthy lifestyle. Finding time to keep your body in shape can be difficult but the benefits are worth every minute. You'll not only increase your stamina but you'll look better, feel better, and possibly even lose a few pounds.
The tips in this section will help you get starting with an exercise program. If you are already working out regularly, you'll find some tips about strength training, marathons, and how to get rid of those extra pounds that just won't go away.
Tips, Tricks, and Answers
The following articles are available for the 'Exercise' topic. Click the article''s title (shown in bold) to see the associated article.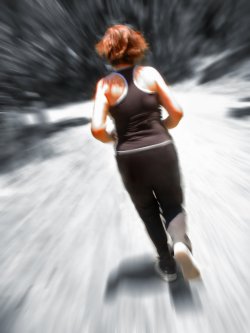 Strength Training Programs
A healthy body is achieved by following a simple plan. Use strength training to build core muscles, lose excess weight by increasing your metabolic rate to replace fat with muscle, and follow a nutritious diet that provides the necessary vitamins, minerals, and fiber to sustain your activities throughout life.
Being Fit Versus Being Skinny
Being skinny might look good in a pair of jeans but it doesn't necessarily indicate fitness. There is more to good physical fitness than meets the eye.
Exercise Plans
Choosing the right exercise plan means getting to know your body, your goals and your abilities. A well thought out plan will have long lasting effects on your ability to maintain your fitness plans.
Exercise Plans for Beginners
The secret to exercise is to not try to do too much right away. Give yourself time to grow and you'll start seeing results in no time at all.
Exercising while Short on Time
Don't have time to exercise? Think again! There are some things you can do to get those exercises done, even if you are running out of time.
Five Components of Physical Fitness
Knowing how you score in the five areas of physical fitness will give you a better understanding of how your body is improving as you participate in a fitness program.
Knee Exercises
You want to keep the knee strong and healthy. One of the ways to accomplish this is to exercise the knee. Strength training that targets the muscles around the knee help to stabilize the knee joint and prevent injury.
Lose Those Lingering Pounds
Most of us know what it's like...those last few pounds just won't come off, and you're stuck wondering if they'll ever come off. Here are some suggestions that can jolt you back into weight loss.
Preventing Spring Sports Injuries
Before you pick up the bat, kick the soccer ball or click into your road bike this spring, prepare your body for the increased demands you place on it by learning stretching and strengthening exercises that will prevent injury and keep you in the game.
Training for a Marathon
Marathons are difficult and grueling. It is imperative that you start training well in advance of the race. Be prepared and think positively!
What is the Body Mass Index (BMI)?
Obesity is at an all time high in the United States affecting adults and children, as well as increasing in populations worldwide. The Body Mass Index (BMI) is a practical tool used in assessing an individual's fat content compared to muscle mass, so that an effective nutrition and exercise program can be created.